Typeset CIC
Community Bookshop and Creative Space
From September 2021 to September 2022, Typeset CIC operated a bookshop out of a pop-up retail space offered by Rotherham Metropolitan Borough Council. In 2023 we moved into a new office space, and started preparing new projects, products, and plans. Our vision is to find ways to fulfil Rotherham's need for informal spaces for arts and culture, where our community can encounter new ideas and do creative work together. For now, please support us online!
Keep or Cut Up Club
We hand-curate a selection of collage materials and themed vintage publications. You decide their fate: will you keep these precious relics of a bygone age, or will you cut them up and repurpose them for art?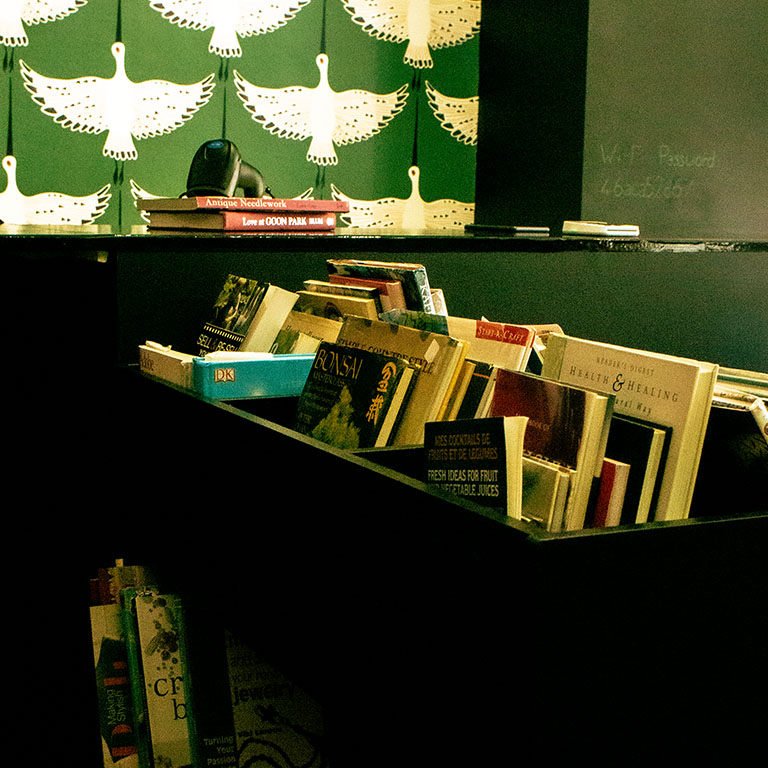 Books, magazines, and more
We sell new and used books on arts, crafts, and humanities, as well as special selections of fiction curated by local authors. Plus, back issues of arts magazines, vintage patterns for knitting and sewing, and much more.
Mailing list
Regular updates on events, promotions, and news
Socials
Follow us on our Facebook page
Contact